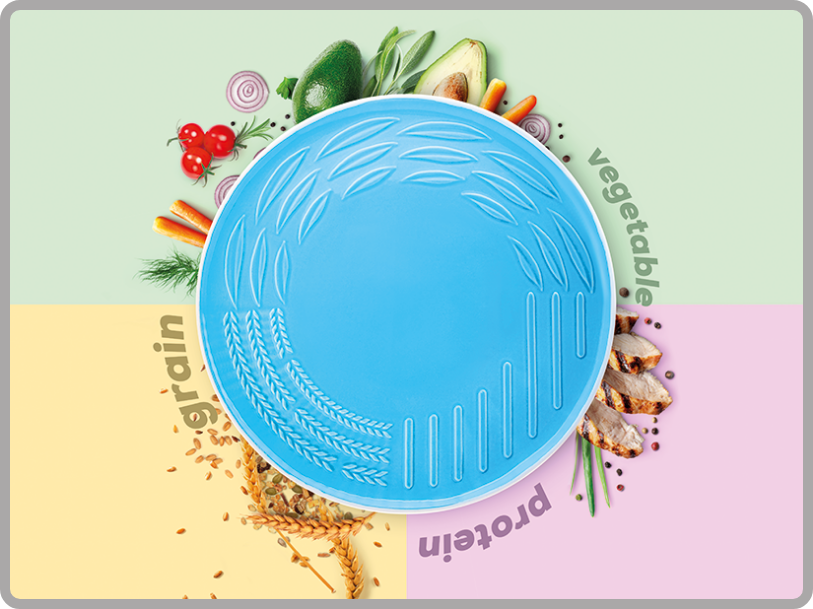 Balance Flavours Stay Fit
Fit series helps to reduce appetite with its special blue color. It provides portion control with its small inner volume that looks big from the outside.
Are you ready to balance life with Karaca Fit Series, which allows you to experience a diet that you will never have difficulty with, with the illusion of the plates and the effect of colors?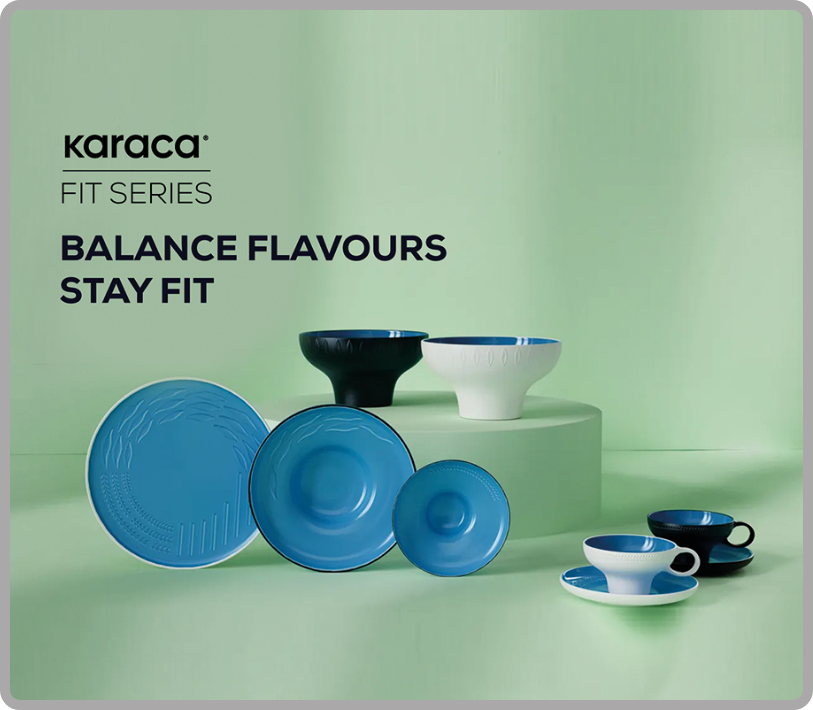 Plates that balance your nutrition without realizing that the portions are getting smaller do not remain in their standard size. Dinner plates of 27.5 cm are reduced to 25 cm, 770 cc pasta bowls to 350 cc, and 360 cc bowls to 220 cc, gaining their new form.

The extraordinary plates of the Karaca Fit Series, with their special form that narrows towards the bottom, make the amount of food appear abundant, while reducing their portions. An indispensable part of diet tables, the salad bowl takes its usual place on the tables.

Another feature that makes the Fit Series stand out is the effect of its colors. The blue color, which reduces the stress level, increases the level of calmness and decreases the appetite, was determined as the main color of the series. It's also a great fact that this color reduces the need for sugar!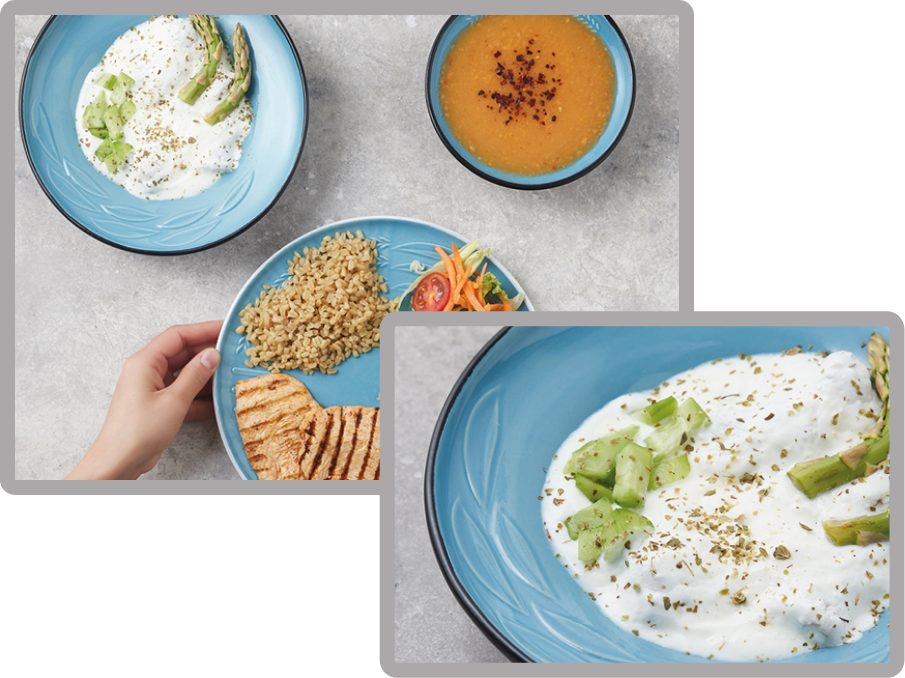 You will be amazed by the effect that accelerates the feeling of fullness thanks to the narrow and small volume of the specially designed forks, spoons and knives of the Fit Series that come into contact with the food!